Posted by Adam Nye on 26th Jul 2022
Martin Catford's South Coast Railway is an ambitious modern image, DCC operated OO Gauge layout, running the latest modern image stock alongside the occasional 'Steam Specials'.
The layout is in its 9th year of construction, with an estimated completion time of an additional 3 years, and is being built by Martin Catford and his friends inside a specially built 51ftx21ft railway room. The room is insulated and is heated by an air-source heat-pump. They have air conditioning for working and operating the layout during the summer, and the temperature rarely strays from its normal 19.5˚C minimum. Walkways in the room are to be lined with PIR activated south chips, to activate lineside noises such as birds chirping, waves crashing, traffic noise, pedestrian footfall and approaching train announcements.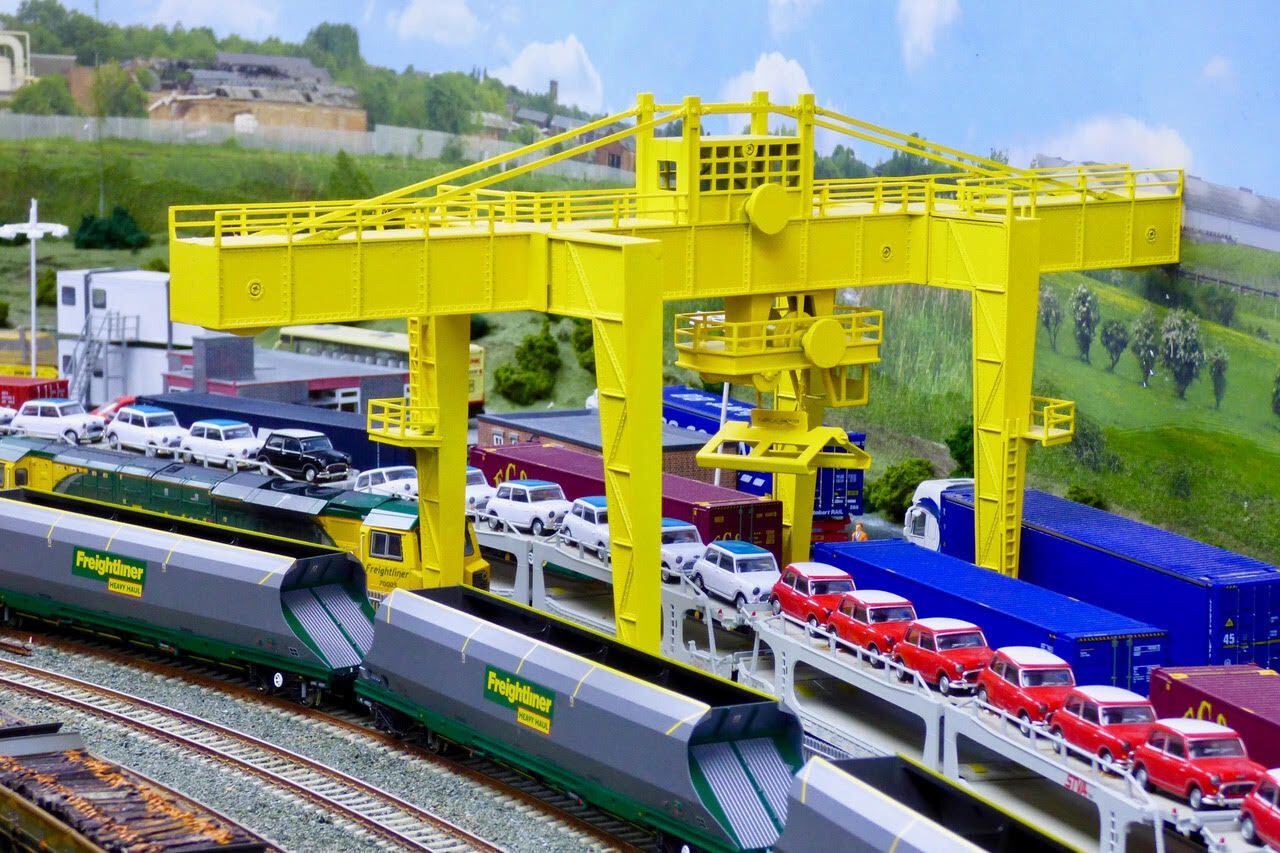 An impressive gantry crane towers over rakes of modern image wagons, including limestone wagons, car transporters loaded with Austin Mini's and intermodal wagons. A Class 70 is seen pulling into the empty siding at Southampton Freight Terminal.
This ambitious project represents a fictitious but worthwhile though to a 4 track mainline across the south coast of the Britain, that starts at Southampton and ends at Lands End in Cornwall, close to where Isambard Kingdom Brunel originally wanted to terminate his Great Western Mainline, although in reality this idea was prevented by local authorities.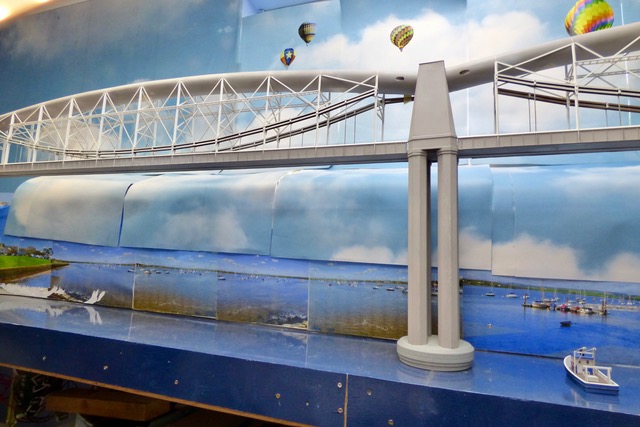 The colossal Royal Albert Bridge stands proud over the River Tamar, carrying the South Coast Railway towards its destination of Lands End. This photo shows the bridge unfinished, but it is now complete and awaiting re-installation.
All trains operated on the layout run in true scale lengths, meaning that the double headed Freightliner train is 34ft 4ins long - representing the real life length of half a mile, one half wagon short of breaking the strict length restriction set by Network Rail for trains operating on the UK Network. Every locomotive is fitted with the latest and best DCC Sound available.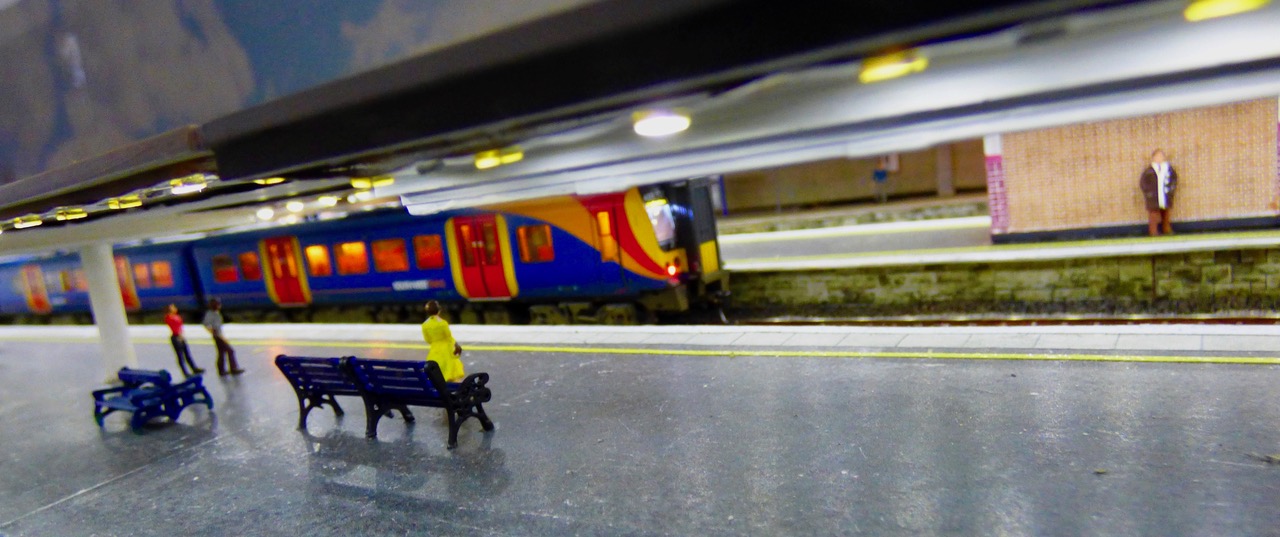 A SouthWestTrains Class 450 'Desiro' EMU departs Southampton Civic Station at night.